Thinking about
getting help?
Do you want to start making some positive changes in your relationship with drugs or alcohol? There are many treatment solutions that could help you.


Want to know what's right for you?
When you call Navigator, a Care Specialist will talk through your situation. Together, we will explore the best options for you — covered by your insurance — which is a great first step toward a brighter future. It costs nothing to use Navigator's services.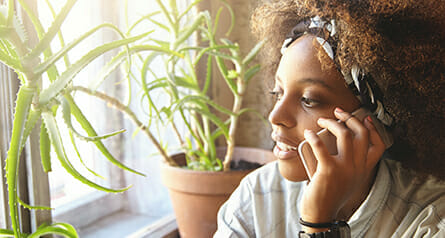 Different programs for different needs
A Care Specialist will talk to you about different types of drug and alcohol
treatment that may suit your situation. Here are a few of the options available:
We find treatment
for different types
of addiction
Whatever substance is having an impact on your life, we will connect you with the
most appropriate care. Here are some of the challenges we will help you with:
Not sure
if you
need help?
It's never too early to explore your relationship to drugs or alcohol. Are you unsure if you need help? Write down your reasons for getting support. Imagine what it feels like to have the freedom to spend time with your loved ones, doing the things you enjoy — or being on top of your game at work — or feeling healthy and full of life. Think about what is important to you that might be put at risk by your drinking or drug use — your family, paying rent, graduating from college, your friends, your health, or your career.
Being curious, asking questions, and getting to understand your relationship to drugs or alcohol is a useful exercise to figure out what is going on in the background that is putting strain on your life.